We pride ourselves on educating and believe firmly that our animals are to introduce and encourage the next generation, and are not for entertainment purposes, although of course meeting the creatures is fun in itself!

We can support the curriculum in many ways and by us assisting in your classroom for your chosen topic, you can guarantee amazement and excitement from the children of all ages. We can also provide worksheets and teacher information packs on your chosen subjects prior to our visit.

Whatever your subject, we can bring along various species, all different and all
amazing to look at, study, touch and feel.

Children become totally focused and enthusiastic about learning when there is fun to be had, and with our chosen collection of species relevant to the subject, they can get a real 'hands on' approach to learning all about nature both native to our country and from around the world.


SPECIAL OFFER *** FREE*** 30 minute Creature Comfort session for SEN/1:1 students in addition to any school booking

We are very experienced and well-equipped for all levels of SEN and LD children. Please contact us to discuss session requirements. We are proud to specialise and offer
some very exciting and unique new concepts with our specialist field of 'Creature Comfort' for SEN, Autism, Vision/hearing impairments, disability charities, mental health and rehabilitation.Ian is qualifying in Animal Assisted Therapy and has been working in these environments over the past 8 years, and has extensive experience and a fantastic way with both children and adults to put them at ease and offer unique, calm
...
sensory experiences to those who would otherwise miss the chance to get up close with these incredible animals.
We have been proud to work in the past alongside NHS, councils, SEN charities, youth centres/day centres, children's homes, therapists, rehab centres, Julia's House, Naomi hospice, SEN schools and many more.

Some of the ideal curriculum topics for us to support include:
Minibeasts - All kinds of creepy crawlies that can be classified into various groups

Lifecycles - We often have eggs, babies and exoskeletons to study & handle

Nocturnal - How animals survive and hunt at day & night

Habitats - Different worlds of species from many climates and how they are adapted to living & reproducing

Defence mechanisms and food webs - Predator vs Prey and survival instincts

Senses - Compare how different species use amazing senses to hunt and survive

Animal mixture - Handling and classification of all kinds of species

Conservation/Deforestation - Hands on, crafts and activities for our session & the future

** New 2015 curriculum changes - Classification of all types of creatures, structures, diet, lifecycles & more (please note we cannot cover fish!)
Please contact us for details and to discuss your requirements.
---
Testimonials
"Ian came to visit our Year 4 and 5 classes with a fantastic selection of creatures. He had every one of them eating out of the palm of his hand (children, not the animals!) and they learned a huge amount from the session. He has a fantastic manner with the children, and was incredibly patient in helping them to overcome their fears. Would highly recommend." Stewart Bell – Chafyn Grove School.


My lasting memory will be when the snake licked my hand! Henry LB

I really didn't want to hold the cockroach, but I faced my fears and I held it anyway. It felt very odd. Izzy C

The funniest bit was when the millipede did a poo on the man's hand. Arthur K

The owl was epic because it looked like it was doing some funky dancing. Grace W

The funniest thing was seeing everybody's faces as they touched the animals. Freddie H

I thought that Owls could twist their heads right round, but I learned that if they did that, their heads would screw right off. Grace W

I am really scared of snakes, but I still touched it and I am glad I did. Azaria H

The Orchid Mantis was so epic, it had pink and while legs and looked exactly like a plant! Lottie C

At first I was terrified, but then when I held it I got much less scared. George D

The best bit was where I saw the owl dance on your hand. I had so much fun, thank you so much. Ella L.

I learned to be calm around animals that I would not usually be very fond of! Aoife G

Before I handled these animals I was a bit afraid to touch them, but I overcame my fear and don't mind holding them now. Aoife G

I felt sorry for the gecko because when it is scared it loses its tail. Aoife G

My favourite animal was the python, because of its super-smooth belly. Harry C

The bearded dragon was my favourite, because of the texture of its skin: It felt so strange! Esme H

There was a MASSIVE millipede that I stroked. He skin was rock hard. The whole experience was brilliant! Joe H

I liked the Orchid Mantis because of its pretty camouflage and not-so-pretty eating habits. Jamie D



Chafyn Grove School


Powered by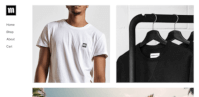 Create your own unique website with customizable templates.