Based in New Milton, Hampshire, we have our very own venue in Christchurch and can also cover the New Forest and parts of East Dorset, West Hampshire and South Wiltshire depending on traveling times.
Our collection consists of 65+ creatures including Reptiles, Amphibians, Mammals, Invertebrates and avian too! We can bring a range of any of these depending on the size and type of your group (none are ever over-worked), and can also cover specific educational needs with certain types or species to assist in curriculum learning such as minibeasts, lifecycles, nocturnal animals, habitats, senses, food chains and much more.
All of our animals are very well socialised and safe under our care and instruction, and some that cannot be handled for safety reasons (i.e. scorpions) are safely enclosed with a unique and incredible way of viewing..!!

We are completely self-contained for mobile parties, bringing with us a case full of handling and viewing equipment, plenty of wipes and hand gels etc. All we ask is that the room in your home or venue is reasonably warm and that hand-washing facilities are available. Dependent on the number of guests at your party/class/group, more than one of us may need to attend, but we always ask that there are also sufficient leaders or parents to assist in 'crowd control' as the children can get very excited!!!





Pricing


For 'party logistics' and how it all works, please check out our FAQ page!


Check out our pre-school and after-school clubs on Thursday afternoons at our Den!
(Pre-term registration required - see details on 'our venue' at the top of the page)


- Crazy Creatures Den parties (based above Monkey Madness, Christchurch) = from £110
- Mobile Weekday parties for up 20 children* = from £110.00 (*please contact us for quotes on larger numbers)

- Mobile Weekend parties for up to 20 children* = from £130.00 (*please contact us for quotes on larger numbers)
- Full 1.5 hour evening girl guiding/boy scouts associations = £100 (mobile) / £160 (2hour exclusive hire at Discovery Den inc soft play) - School Classes, show & tell or half/full days = Please contact us with requirements. Prices start from £110.00
- VIP exclusive 'close encounter' sessions & animal husbandry courses
= £65
Perfect as a gift, small group session, family bonding time, exotic husbandry learning or autistic/shy/nervous children.
One hour exclusive and unique hands-on experience for up to 5 participants (including at least one adult).
Sessions held at Monkey Madness, Christchurch.



We are proud to offer 10% discount on any prices for all registered charities.

*small additional fuel costs may be added for parties further than 15 mile radius of New Milton
Our pricing will vary depending on the type of group or party which we will be attending. These prices are a guideline but we welcome phone calls or emails to enable us to give you an accurate quote dependant on number of animals and staff required. Usually a display lasts for around 1 hour, obviously some time for setting up and cleaning up!! This is always flexible depending on the requirements again. Please contact us for more details.


Leisure centre Crazy Creatures parties = prices from £110 (please call with requirements)
http://www.littledowncentre.co.uk/ (can offer food catering)
http://www.downtonleisurecentre.co.uk/
Downton Leisure centre
http://www.dcleisurecentres.co.uk/centres/ferndown-leisure-centre/ Ferndown Leisure Centre
http://lifestyleverwood.com/ Verwood Hub
https://microsites.bournemouth.ac.uk/sportbu/facilities/kids-sports/sportbu-kids-parties/
 SportBU Bournemouth University


A minimum £20 non-refundable deposit to secure your date will be required at the time of booking. We look forward to hearing from you!

Upon booking you will be issued a full terms and conditions and information page to return to us prior to the event.



Terms & Conditions
Crazy Creatures will hold the right to cancel any event in a case of extreme emergency. In this unlikely event, your deposit would be refunded in full. For the safety of your guests, the animals and ourselves, please ensure that we are listened to carefully at all times and we also reserve the right to restrict handling should we feel that the health or safety of the animal or child is jeopardised in any way. Please ensure that the children are instructed to follow guidelines carefully as we cannot be held responsible for any accident should our instruction not be adhered to. With these few simple rules respected, a fun and entertaining memorable day will be guaranteed to be had by all involved!
Powered by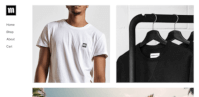 Create your own unique website with customizable templates.