Ian Tite

Ian has always had a very keen interest in reptiles and exotic species of all kinds including insects both native and non-native. He has spent much time studying the science of insect survival and has a great knowledge of species from around the world, their habitats, requirements and fascinating facts which are all self-taught. He now has a level 3 diploma in Zoology and has completed a venomous handling course. Ian and his wife Amy now keep the whole range of 'Crazy Creatures' at home in the hot house. Ian is particularly fond of the snakes, bugs and venomous creatures, and has a wealth of knowledge to share about all things scaly and creepy! He holds a full enhanced DBS check.

---
Amy Tite

After qualifying from a 2 year National Diploma in Animal Care in 2001, Amy moved onto keeping exotic species having passed management of exotics & herpetology with a distinction. Also completing a small animal handling certificate, diet & nutrition and vet nursing, she now keeps a whole variety of species of Reptiles and Exotics at home along with her husband, Ian. Amy has a particular love for the lizards and birds especially (having hand-reared the owls and parrot!). She also generally handles the majority of the admin for Crazy Creatures. Amy also has childcare qualification and holds a full enhanced DBS check.

---
Reece Brown
In early 2018, we had a close family bereavement and Reece appeared and stepped in at the perfect time with the ideal experience and has been a great support to Crazy Creatures since then. Reece works as a veterinary assistance for the Southern Counties vet in Ringwood and is hoping to begin vet nurse training in the near future. Having trained in Animal Care at Sparsholt college, Reece has also worked at the Oceanariums to present animals and has extensive experience in animal handling and exotics. His fun personality has fitted in well with the team, and the great feedback from children and parties speaks for itself!


---
Gavin Tite

Gavin is Ian's cousin and is a great help and support to Crazy Creatures. Gavin lives in Essex with his own small collection of snakes and scorpions, but spends much time in Dorset to assist with Crazy Creatures and is looking forward to a move down locally sometime soon! Gavin also has had a lifelong interest in exotics and particularly enjoys the continuous learning of the venomous species. He also takes a keen interest in breeding projects and loves snakes and the more rare exotics particularly. Gavin is undertaking his independent police records CRB check and assisting with Crazy Creatures events. 13/07/13 completed venomous handling course.
---
Sophie Smith

Sophie is a great friend to Ian & Amy, and the Crazy Creatures! She will often be seen out at the events with the animals, and is wonderful with the children too! Sophie can be found (usually with a snake or two in her arms!) at our larger displays and events, and is fast increasing her knowledge with all the creatures.
---
Neil Tite

Neil is Ian's brother. He has also had a keen interest in animals and completed a National Certificate in Animal care in 2000, including studying reptiles & exotics. Neil lives locally and now spends time with Ian and Amy assisting with Crazy Creatures and also enjoys the interaction with the children at parties & displays and holds a full enhanced CRB check. Neil has a particular interest in amphibians and loves frogs! He is also keen on the various species of lizards, particularly chameleons!


---
Powered by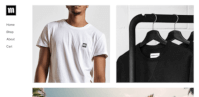 Create your own unique website with customizable templates.